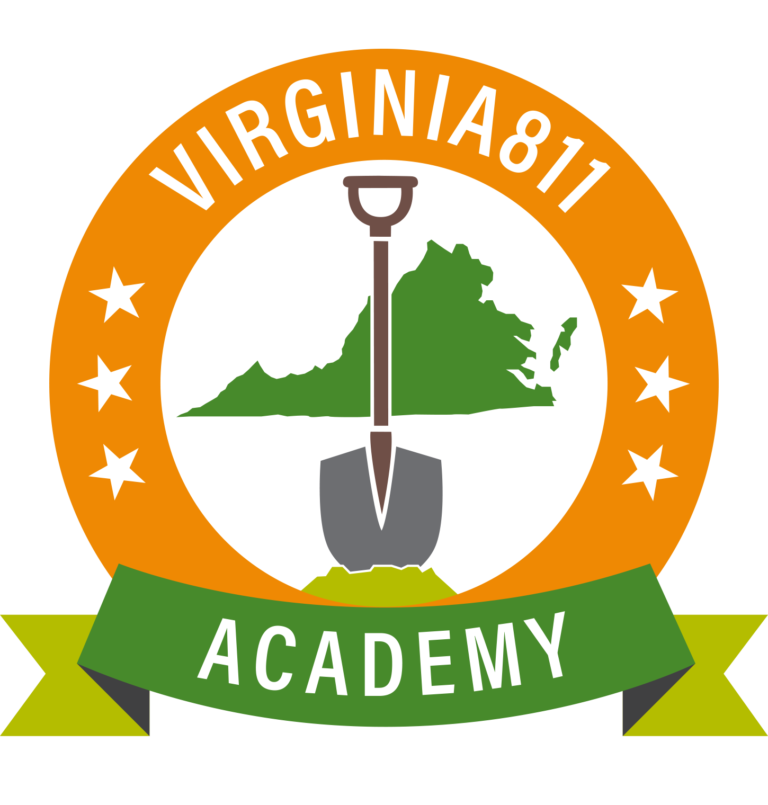 Welcome to the Virginia 811 Academy!
Here you will find the training you need to fill out a notice of excavation. This training is referred to as Web Ticket Entry (WTE) training. The WTE application is intended for professional excavators. By using the system at this level, callers become very familiar with the notification requirements. It is designed for those users with large ticket volumes.
Contacting Virginia 811 and filling out a notice of excavation before you dig protects underground utility lines, protects you and your crew, and the neighborhoods you are working in. It's also important to know that it's the law here in Virginia. As a web ticket entry user, you become an essential partner in damage prevention. Your interest in our training program exemplifies your commitment to that partnership.
We use an interactive approach to learning, meaning that you will have access to our ticket entry test server and be able to practice what you are learning. Your training will begin with basic instructions for completing a Normal ticket. The specialized training courses are designed to enhance your skills and can be completed at your own pace.
Please allow up to 90 minutes (or more depending on your pace) to complete the basic training course.
We provide three learning methods so that you can choose the best option to match your learning style:
Self-paced Online Video Course

Series of short video modules completed on your own schedule

Self-Guided Course

Completed on your own schedule

Participation in a Virtual Instructor-Led Course with a qualified instructor
By registering, you will gain access to WTE training. Scroll down if you need additional training Click here!.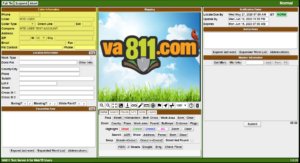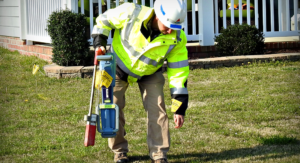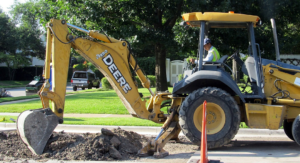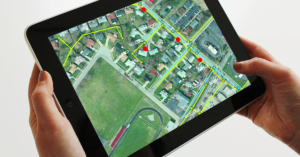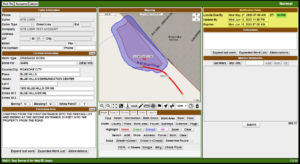 Join us for our newest feature – Ticket Talk!
These 30 minute quick sessions are tailored to fit your schedule. Join us as we help enhance the accuracy of your dig requests. We will also feature live open sessions to answer YOUR specific questions and guide you through mapping, clear excavation areas descriptions, and so much more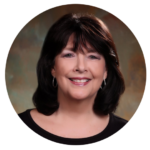 Professional Development Specialist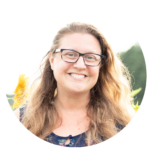 Education & Marketing Supervisor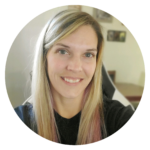 Frequently Asked Questions
ELIGIBILITY AND PREREQUISITES
Who is eligible to enter tickets on the Virginia811 ticket entry software?
Upon successfully completing training to use the Virginia811 Ticket Entry software, any person who is a professional excavator or operates in a supporting role to a professional excavator, such as an office manager, is eligible to enter tickets.
What steps do I take to be eligible to process tickets on my own?
Any person who is interested in processing notices of excavation or tickets on their own should:
Call 811 and process a few tickets with one of our Damage Prevention Specialists to gain an understanding of the information needed to complete a ticket and what steps should be taken to ensure the accuracy of each ticket
Successfully complete one of the three Web Ticket Entry training courses offered on the Virginia811 Academy
Pass all quizzes with an 80% or higher score
Receive certification
Sign and agree to the terms and conditions of the Web Ticket Entry Agreement Form
Receive an account and password
How do I register for training?
You register by logging into www.academy.va811.com and fill out the registration form
Once I access the Virginia811 Academy, what options do I have to take the training course?
You can choose from the learning options that best match your learning style and you will be given access to the test or training Ticket Entry software so you can practice as you learn.   You can choose from the following independent learning options:
Self-paced online videos with modules
Self-guided courses designed for those learners who prefer reading and following written instruction
Participate in virtual, instructor-led courses (scheduled by appointment).
How will I know if I have successfully completed training?
You will take a series of short quizzes at the end of each section or at the conclusion of your training that will help reinforce what you have learned.  Scoring 80% or better for each quiz will qualify you to receive your own account and password once you sign the Web Ticket Entry Agreement form.
How many times can I take the training course?
You can take the independent learning training as often as you like.  If you would like to attend the instructor-led training, please make an appointment to do so.
How will I know if I am entering tickets accurately?
When you start processing tickets on your own, your tickets will be audited for quality.  If any concerns are found, a member of the Quality Team will contact you to assist with correcting any tickets with safety concerns and offer suggestions to help you process your tickets accurately.  You may also receive suggestions or feedback via email. 
Can I process Emergency or 3HR Notice tickets?
Most Web Ticket Entry users can enter Normal, Update, Remark, and Cancel tickets. Currently, only Virginia811-member utility operators can enter Emergency tickets.  Access to processing 3HR Notice tickets is gradually being rolled out to current Web Ticket Entry users. Users that are granted Emergency and 3HR Notice access receive additional training. Access to these features can be removed by Virginia811.
How do I receive my account and password for the Web Ticket Entry Software?
Upon successful completion of one of the three Web Ticket Entry training courses offered at Virginia811 Academy, the user must sign and agree to the terms and conditions of the Web Ticket Agreement Form. Then, within 48 hours, the user will receive an email with their username and password.
How long does my Web Ticket Entry Software account and password remain active?
Web Ticket Entry accounts will automatically expire after a year.  You will receive a renewal notice via email 14 days before your account expires. Click the link in the email to extend the account for another year or contact Help Desk by calling 811.
Who can use my account and password to process tickets on the Virginia811 ticket entry software?
You and only you can use your account and password to process tickets.
Can my privileges to use the Virginia811 ticket entry software be suspended?
When you are notified that a concern exists for one of your tickets, you must speak with a member of the Quality Team so the ticket can be corrected.  Should you fail to respond to the request or continue to process inaccurate tickets and make no effort to correct the problems or issues, your account will be suspended until you receive further training.
What days and times can I process tickets?
You can enter tickets twenty-four hours a day, seven days a week and on any day of the year.  Tickets entered prior to midnight on any "working day" (defined in the Damage Prevention Act as every day except Saturdays, Sundays, and legal state and national holidays) will have time periods calculated beginning at 7:00 AM on the next working day after they are entered.  
What internet browser(s) must be used for the Virginia811 ticket entry software?
We recommend Chrome or Firefox
How do I change my account information if necessary (this will include the information that automatically populates in the Caller Information fields)?
Call 811 and select the option for the Help Desk and a Senior Damage Prevention Specialist will be happy to help you.