Excavator Response Management Application (ERMA)

Welcome to Virginia 811's Excavator Response Management Application (ERMA),
a cutting-edge digital distribution platform designed to revolutionize
how excavators manage Positive Responses submitted by locators.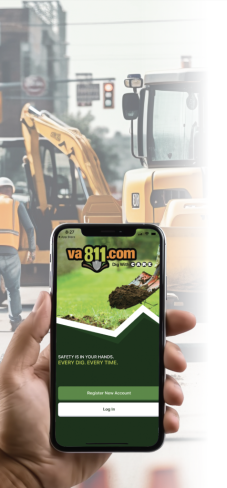 ERMA is free and available for download to iPhone and Android users.
Empowers excavators by providing enhanced tools for reviewing and responding to Positive Responses related to their Locate Requests.
Positive Responses can now be accessed in real time, enabling field contacts and response submitters to stay informed and take immediate action.
For field contacts, ERMA provides the capability to easily and efficiently accept or decline Code 60 responses, regardless of whether they initiated the Locate Request.
Excavators can use the application to automatically reject Code 60 responses submitted after 6:00 PM on the day before a Locate Request is due.
It is important to note that ERMA does not universally allow excavators to decline all Code 60 requests. Instead, it provides them with the valuable feature of declining Code 60 responses submitted after 6:00 PM on the night before the ticket's response deadline, which is 7:00 AM when the response is due.
ERMA aims to streamline Positive Response management, empowering excavators to review and confirm responses before commencing excavation, as mandated by law.
Whether you're a seasoned excavator or even a homeowner with just one excavation project, ERMA is your go-to solution for efficient Code 60 management and a tool to help you track all Positive Responses. 
Download now and experience the future of Positive Response management.